$38 Per Person.
Menu : I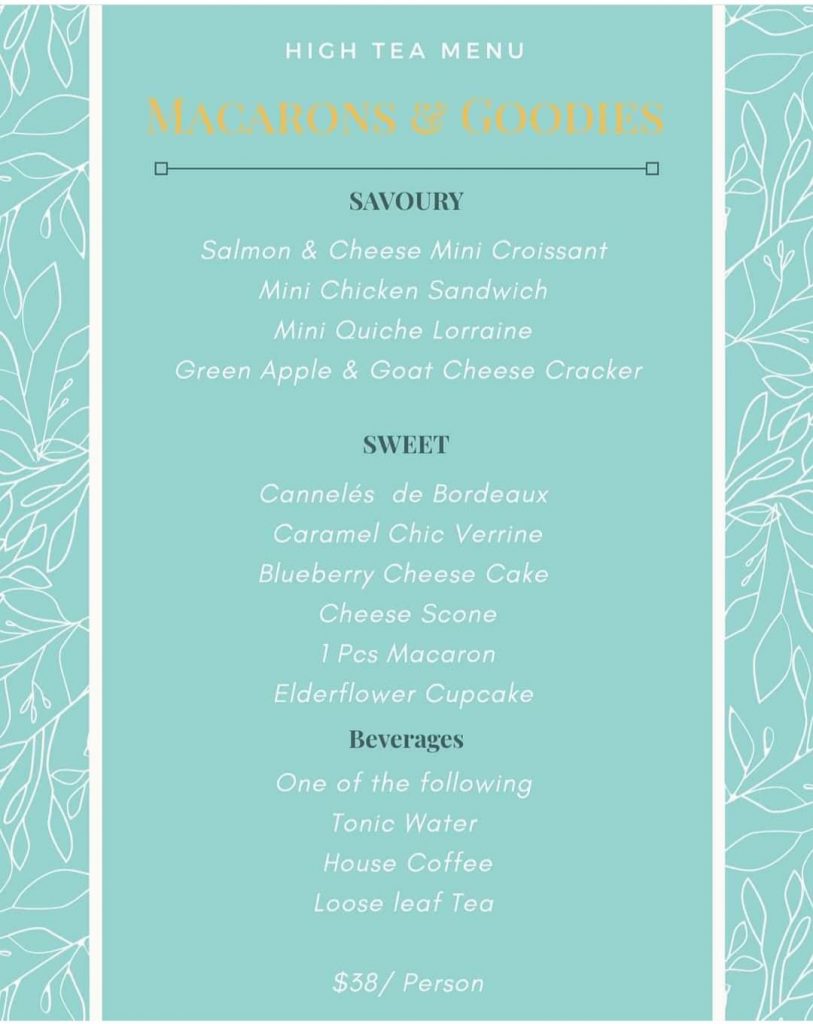 Menu : II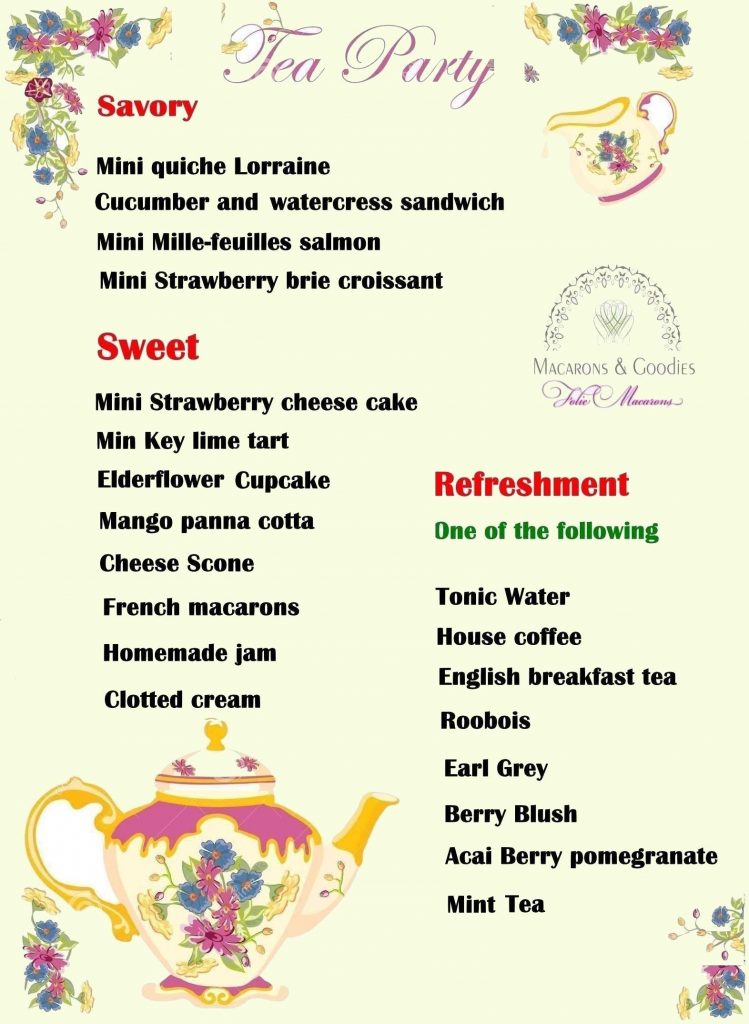 Menu : III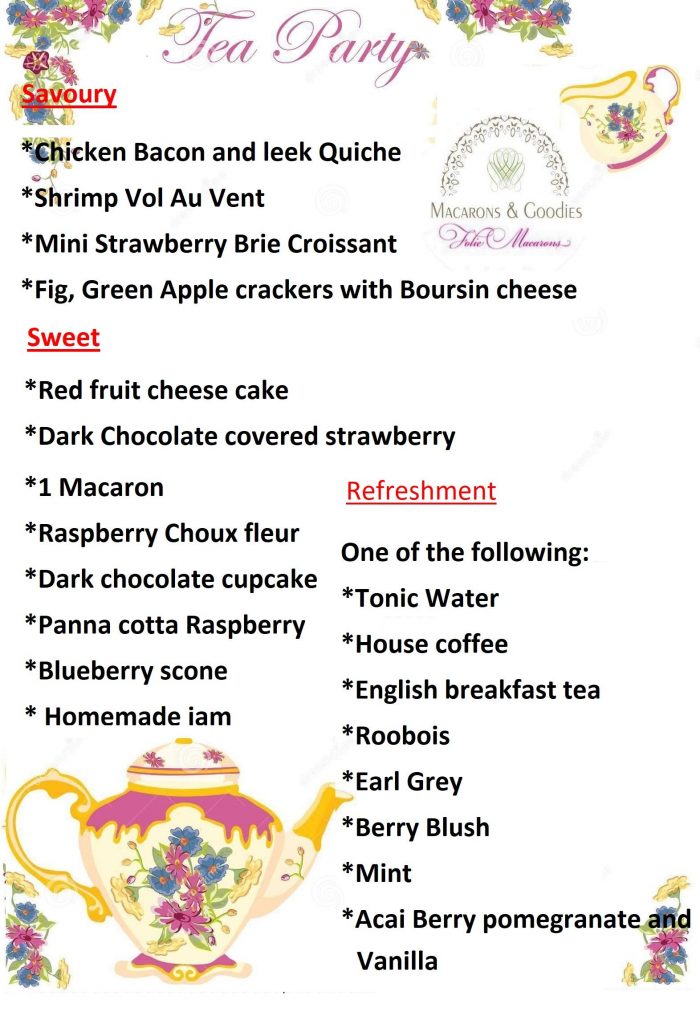 Royal High Tea party
From 13h00 to 16h00 .
NOW accepting reservations for dine in and take out high Tea for both locations.
Gluten free High Tea is also available
We are pleased to offer tickets for our weekly High Tea Service and our Special Events through our website.
—- We encourage guests to follow our various social media platforms for ticket announcements.
If you have any questions, or would like to reserve for a large group please contact us.
We require 24 hours' notice for all high tea bookings. As we make all our food to order, bookings must be fully paid in advance. Bookings of 8 or more guests will require a non-refundable deposit of 50% in order to secure your booking.
No refunds will be given if cancelled within 48 hours of your booking date
TEL:(587) 290-0505
TEL:(587) 473-6400