About Macarons & Goodies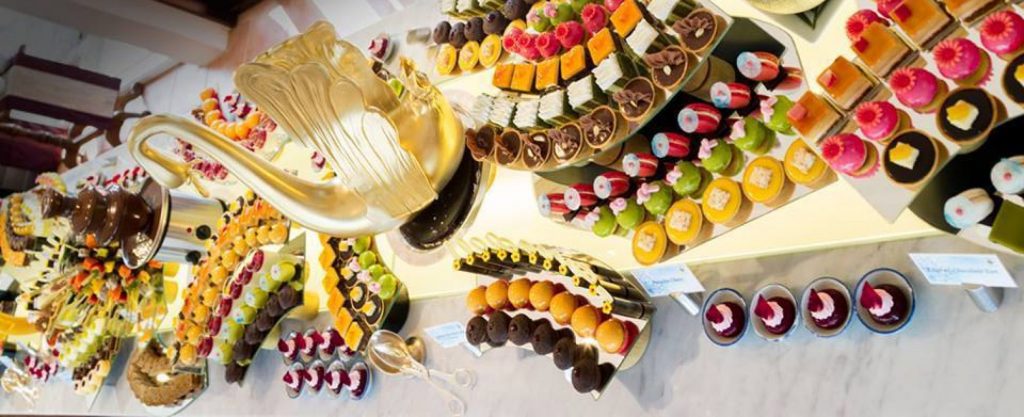 Macarons & Goodies,offers a large classic French and Canadian gourmet food & delicatessen like, macarons, croissants,eclairs,chocolates, sandwiches and savory.
We dedicated on providing exceptional world-class pastries products and service to our customers.
Our products are made daily in-house from scratch using the finest ingredients.
We are also proud to carry, authentic pure Italian Coffee VERGNANO,whose always provide high level of care and attention to the coffee they roast since 1882.
Check us out on Facebook and Instagram, Pinterest follow us on Twitter.
Holiday Hours
Edmonton Location: 10548 101 St NW, Edmonton, AB T5H 2R8
February 16th CLOSED
February 17th CLOSED
Saint Albert Location: 50 St Thomas St, St Albert, AB T8N 6Z8
February 16th  | 9am-4pm
February 17th CLOSED
Meet the Team
Akram Hasni
Chef/Owner
Former Aramark Executive Pastry Chef/ Akram Hasni brings over 18 years of experience to his role on opening Rogers Place.
Bilingual in French and English, Chef Hasni received his Master Instructor certification in Hospitality and Culinary Arts in the School of Hospitality at the Northern Alberta Institute of Technology in Edmonton, Alberta. He completed his Bachelors of Professional Studies in Culinary Management at the Higher Institute of Hotel Management in Tunis, Tunisia.
Fadoua Derbel
Chef/Owner
Bachelor's of Professional Studies (BTS) in Culinary Arts Management. Higher Institute of Hotel Management: Sidi Dhrif, Tunis, Tunisia
I love everything about pastry all thought still averse to pointing to a favourite dessert, much like a mom never picks a favourite child. Whoever a big fan for the dark strong chocolate taste. I joined one of the most prestigious pastry shop franchise around the world as an opening executive pastry chef on 2005 and successfully open for them 7 locations in Dubai UAE, just before I moved to Edmonton.